Friday, May 16, 2014 -

9:00am

to

5:00pm
It's spring, and we're headed down the coast to feast our eyes on the unique products of Far West Fungi and Thomas Farm! To celebrate CUESA's May theme, Food Is Art, we'll visit the aesthetically fantastic worlds of mushrooms and flowers at these two Central Coast farms.
First we'll head to Moss Landing to visit John and Toby Garrone's organic mushroom operation, where the coastal fog creates a perfect growing environment for Shiitake, Tree Oyster, Lion's Mane, Maitake, and King Trumpet mushrooms. We'll tour their indoor growing facilities and be captivated by the unusual beauty of rows of emerging mushrooms. We'll learn about the complex cultivation process, and come to understand the fascinating life cycle of these delicious fungi.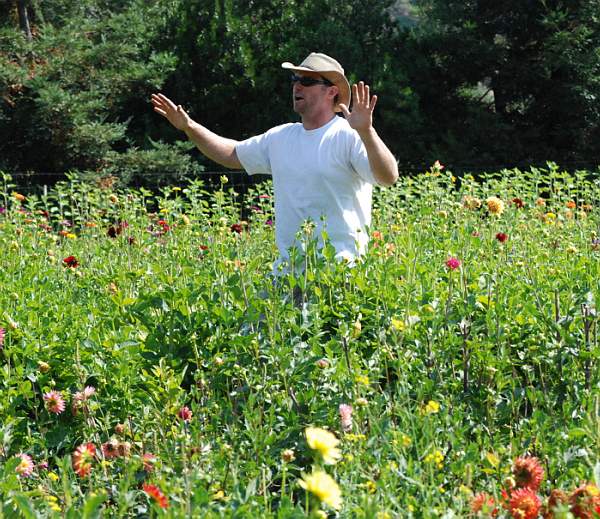 A quick jaunt north will bring us to Thomas Farm, run by Josh and Kari Thomas. Josh's dad, Jerry, bought the land in the early 1970s and was one of the founding members of California Certified Organic Farmers (CCOF). We'll enjoy the vibrant colors of their organic flower fields, find out about their sustainable growing techniques, and visit the rows of vegetables in early stages of growth.
Tickets are available on a sliding scale from $25-45*, and include a delicious lunch made from farmers market ingredients as well as round-trip transportation from the Ferry Building in a comfortable, air-conditioned bus. Tickets are nonrefundable.
The tour is geared toward adults and will likely not be enjoyable for young children. Older children who are likely to appreciate an adult-level tour are welcome to come with their guardians. Please call if you have questions.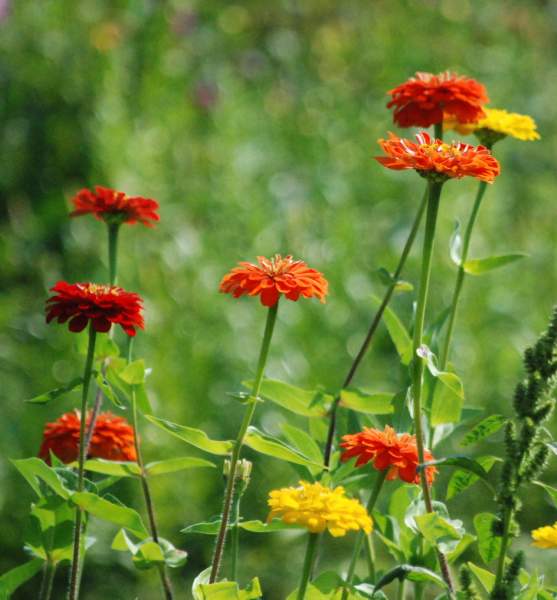 Where to meet: Meet at the front of Ferry Building, south of the clock tower. Please arrive by 8:40 am; we leave at 9 am. Please be prompt! We cannot wait for stragglers.
Things to know: The weather may be variable and the coast is often foggy, so we suggest layered clothing, sun protection (hat, sunscreen, and/or long sleeves), and sturdy, closed-toed shoes that work for uneven ground and can stand up to mud or dust. The tour will happen RAIN OR SHINE so be sure to bring some rain gear if rain is in the forecast.
Also bring: A water bottle. Optional: snacks, a camera, a book or other entertainment for the bus, and cash for purchases.
We will do our best to return by 5 pm, but traffic conditions can be unpredictable and we can't guarantee punctual arrival.
* A note about price: CUESA is committed to providing accessible food system education to all. We have been assessing our farm tour costs and even with the generous sponsorships we receive from First National Bank and Coach 21, the $25 ticket price that has been standard since we began is no longer covering our costs. In order to continue to welcome all income levels on the tours, we are offering tickets on a sliding scale. Paying at the base level means the CUESA community supports your participation. Paying at the supporter level means that you support the community's participation. Please pay what you can.
This tour is organized by CUESA (Center for Urban Education about Sustainable Agriculture), as part of our mission to cultivate a sustainable food system. CUESA organizes six tours each year to Ferry Plaza Farmers Market farms and artisan food businesses in order to give eaters a first-hand look at where their food comes from and how it is produced. For more information or to sign up for our weekly email newsletter, visit www.cuesa.org.
We sincerely thank our farm tour sponsors First National Bank of Northern California for underwriting tour costs and Coach 21 for providing a discount on the bus charter fee.
About CUESA
CUESA (Center for Urban Education about Sustainable Agriculture) is dedicated to growing thriving communities through the power and joy of local food. Learn More »